Customers and suppliers are facing serious challenges in this volatile, uncertain, complex, and ambiguous (VUCA) post-COVID environment. B2B companies who are able to align their commercial systems with customer-centric strategies that drive outcomes will be rewarded.
To be customer-centric in a post-COVID world, you have to think in terms of rhythms. Enterprise account relationships are living, breathing things that must be nurtured over time. Consider the complexity that exists on both sides of a business relationship combined with the volatility, uncertainty, and ambiguity of our current times and the constant changes occurring. Add in business silos and fragmentation and it's like having to navigate two mazes at the same time. 
It is possible, however, to systematically master the navigation of enterprise accounts. Relationship rhythms create a system that ensures the right information, process, technology, and people are aligned in the right way by connecting the dots between Audience, Message, and Messenger. Working backwards from customers, relationship rhythms allow you to map and align both environments. You learn to navigate their maze, which in turn enables you to navigate your own in a way that co-creates value for both parties. This is a massive shift in mindset for most companies.
Commercial Systems Are Antiquated
In this disrupted commercial environment, customers are dealing with as many challenges and issues as suppliers are. Every business needs to drive economic value for their investors. And a customer's number one focus is on initiatives that drive outcomes that must be achieved right now. That's a lot of pressure to put on systems that weren't built for an accelerated digital environment. Effectively aligning to customers requires new commercial systems that embed a tighter coupling of desired customer outcomes and suppler capabilities – all with the right messaging to link it together.
The current state of product-based sales and marketing doesn't scale to provide value from a customer perspective. It creates a condition we call Productitis, which results in a misalignment between your business and your customer, and puts the burden on salespeople caught in the middle to make sense of it all. By modernizing commercial systems, you systematically eliminate this complexity. Relationship rhythms ensure the right mechanisms are in place to align Message, Messenger, and Audience.
Clarify Your Economic Value to Customers and Where You Want to Take Them
A cornerstone of improving alignment with customers is to pre-map the "winning combination" of Message and Messenger to the Audience. Too often these different components of enterprise value messaging are not aligned. Taking the time to configure this alignment is critical to the success of a modernized commercial system. If you get the relationship rhythm right, you win most of the time.
How to Find Your Relationship Rhythm with Customers
In order to achieve the alignment between Message, Messenger and Audience, you must work backwards from your customer starting with the relationship you currently have and their perception of your value.
Your rhythm will fall into one of four basic quadrants:
Responsive rhythm: Focused on procurement and enriching existing contracts and enlarge spend with add-ons.
Perception of value: Complete tasks
Accommodative rhythm: Focused on strategic sourcing and extending existing relationships to new buying centers in similar function and level.
Perception of value: More service, less spend
Prescriptive rhythm: Focused on department heads and expanding relationships by selling new solutions to new buying centers in different functions.
Perception of value: Solve problems
Performance rhythm: Focused on C-suite and evaluating relationships by aligning to business needs and strategic programs.
Perception of value: Drive results
Customers' perceptions of value are based on how many different capabilities you provide (parts) across the number of different impact areas to their business you provide (connections). Rhythms are different outcome patterns. As you can imagine "driving results" commands much higher economic value for both parties than "completing tasks."
Understand Perceptions of Value and the Matching Audience Archetype
For each relationship rhythm, there are different audience stakeholders. And there are different agreement networks associated with each stakeholder. In order to effectively align a cohesive economic value message, you must align your capabilities and message to your customer audience accordingly. Understanding the buyer archetype that applies to each relationship rhythm will help you accomplish this.
Model-Map-Match by Relationship Rhythms to Be in Alignment
Aligning the right Messenger team and Message with your Audience based on the relationship rhythm you are in is the glue that ties it all together. When you get this combination right, you can successfully navigate the maze and unlock consistent growth between your organizations.
Model your audience first. Collect and understand them in detail and define their environment and desired outcomes.
Then, map your capabilities — not products — in a way that supports driving those outcomes. Capabilities are expansive for most companies, including know-how, subject matter expertise, methods, processes, tools, etc.
Finally, match the right messenger and messaging that cohesively outlines the economic value that is created by connecting capabilities to outcomes.
The Benefits of Finding Relationship Rhythms with Customers
Being in rhythm with your customers pays off in the long term. In a Performance relationship for example, where customers truly value suppliers as a partner, the payoff is in the form of many new and expansive growth opportunities. Working your way up to this relationship rhythm with enterprise accounts is mutually beneficial. Although you might be starting in a Responsive rhythm (many relationships are here), by systemically and successfully helping customers drive outcomes you can elevate to new relationship rhythms.
Evaluate Relationship Rhythms and Growth Strategies with a Long-Term View
Think about the enterprise account relationship rhythm you are in now. How can you keep driving it forward to increase economic value for you and your customers in the future? If you continuously apply a go-to-customer mindset, strategy, and the right ingredients (information, process, technology, and people) to nurture your relationships, you will be amazed at the results you can get.
At Polaris I/O we take a customer-centric approach working backward from customers to help our clients modernize their commercial systems. Watch our Go to Customer webinar on-demand to learn more about relationship rhythms.
Stay tuned for more insights from our Economy of Enterprise Accounts series.
---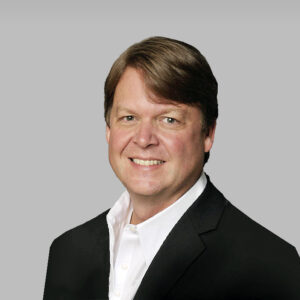 Dave has 30 years of experience in B2B as President, GM, CMO, and CSO. He is recognized as an AI, marketing, and sales enablement expert. He is also a growth leader with a strong history of innovation. Dave is the Founder and CEO of Polaris I/O.
All author posts