Routes to Value: Enable Your Customers to Buy Complex Solutions
Would you like to: Sell business outcomes to executive-level decision-makers? Dramatically increase your average deal size and contract values? Improve your ability to cross-sell more products and services… While also differentiating yourself from your competition?
Of course, you would.
To accomplish those goals, you have to make it a lot easier for your customers to buy. That's where it becomes complicated.
Not because the decision-making process is complicated, but because your company doesn't have enough understanding of what's happening on the other side of the table.
Did you know…
You will win 75% of the time if you help your client envision what success looks like.
That vision for success will likely require your customer to work across functional silos.
The more departments don't align, the more perceived risk your advocates feel.
You probably don't know what those risk factors are, so you are not addressing them.
Customers highly value salespeople who can collaborate on the path to success.
This doesn't sound like rocket science, does it?
Unfortunately, all B2B businesses suffer from Productitis – a condition where they are so focused on themselves and their products; they can't see the full economic value they can deliver to their customers.
Your top 10% of your salespeople have figured it out and perform heroic efforts to help their customers change their current state. Unfortunately, they find themselves fighting against too many internal people, all providing product-centric information and often are seen as "the bad guys" internally.
Markets don't write checks, customers do. Instead of following patterns of the past about what should be done, why not develop a go-to-customer strategy?
Routes to value are both a go-to-customer strategy and an integrated sales and marketing messaging program designed to make it easier to match the breadth of your capabilities to the needs of targeted buying centers.
Watch this webinar on-demand
---
---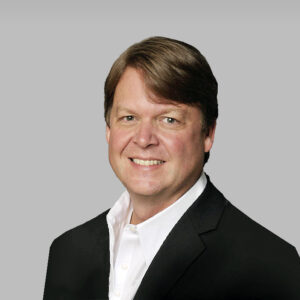 Dave has 30 years of experience in B2B as President, GM, CMO, and CSO. He is recognized as an AI, marketing, and sales enablement expert. He is also a growth leader with a strong history of innovation. Dave is the Founder and CEO of Polaris I/O.
All author posts