Move the Needle: Using the Commercial Ratio to Drive Sales and Marketing Performance
In the post-COVID world, investors want to see much more spending discipline from sales and marketing leaders.
Growth Enablement is partnering with private equity firm TCV (Netflix, Airbnb, etc.) to provide the first top-down and bottom-up view into sales and marketing performance excellence.*
In this session you will learn:
What a commercial ratio is

Why it matters

Who is responsible and accountable results

How do you create a 2-3 year plan

When do you realize results
Navigating the digital acceleration brought on by COVID, and the bear market that has ensued, has dramatically changed investor expectations of your commercial practices.

The overwhelming majority of businesses are currently operating well under expected results. This is a rare opportunity where preparing a 2-3 year roadmap for improving sales and marketing performance will be welcomed by your boards.

In this session, learn how to work across the entire executive committee to develop a plan of attack and then systematically implement a fix the plane while it's flying approach in concert with your board of directors.

We will cover the basics, how to get started, the storyboard process to create the internal buying, and a framework to follow to create your own roadmap.
For more information, visit CommercialRatio.com
Watch this webinar on-demand
---
*Disclaimer: The views and opinions expressed are those of the speakers and do not necessarily reflect those of TCMI, Inc. or its affiliates ("TCV"). TCV has not verified the accuracy of any statements by the speakers and disclaims any responsibility therefor. This presentation is not an offer to sell or the solicitation of an offer to purchase an interest in any private fund managed or sponsored by TCV or any of the securities of any company discussed. The TCV portfolio companies identified are not necessarily representative of all TCV investments, and no assumption should be made that the investments identified were or will be profitable. For a complete list of TCV investments, please visit www.tcv.com/all-companies/. For additional important disclaimers regarding this presentation, please see "Informational Purposes Only" in the Terms of Use for TCV's website, available at https://www.tcv.com/terms-of-use/.
---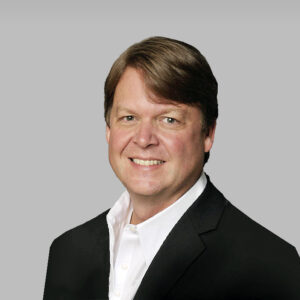 Dave has 30 years of experience in B2B as President, GM, CMO, and CSO. He is recognized as an AI, marketing, and sales enablement expert. He is also a growth leader with a strong history of innovation. Dave is the Founder and CEO of Polaris I/O.
All author posts