Every great story has an unexpected twist, and a global pandemic is a plot device none of us expected. Traditional go-to-market strategies, with their linear story of features and functions, just won't work in the post-COVID environment.
Business can no longer be done in person, with a giant binder of presentation slides focused on product sell-sheets. 
What does this mean for sales enablement leaders? Simple: Stop delivering executive wallet owners a shopping list of products and start communicating business value. Healthy services, hardware, and software brands must have a laser-focus on their customers' desired outcomes
So how can you compete in our "new normal?" It's time to ditch the go-to-market mindset and do the hard work of moving ahead with a dynamic Go-to-Customer sales model.
Go-to-Customer Strategy: How to Grow Share of Wallet
For the better part of the last decade, CEOs and other senior leaders grew to understand the importance of wallet share. Now known as the 80/20 rule, it became clear that companies were driving 80 percent of sales.
Most businesses have some form of strategic account program, designed mostly around a planning and sales process managed in silos. 
Pouring all your money, time, and energy into juggling separate functions that create random acts of sales enablement simply can't scale. Maintaining the health of even one strategic account is a sophisticated effort requiring the skill to take in and analyze a large volume of information, strong subject-matter expertise, and the ability to orchestrate a complex set of operational imperatives.
We know markets don't write checks, but customers do. To make the leap from market share to wallet share, it's critical to discard the product-focused, complexity-generating go-to-market strategy and move to a Go-to-Customer mindset.
Ushering in the Go-to-Customer Era
Go-to-Customer strategy is grounded in a digital customer experience. Meet your wallet owners where they live—where we all live. Digital leaders in B2B enjoy five times the revenue growth and eight times the EBIT growth of their more analog peers.
To approach and woo wallet owners, healthy organizations will evolve from random acts of product content to Go-to-Customer strategies focused on a narrative that clearly shows they have the answers to customer problems. 
B2B Borrows Empathy from GTM
For example, thought leadership is widely considered unnecessary in a go-to-market strategy. Many B2B vendors scoff at the idea of employing top-of-funnel tactics to engage a key account. However, showing empathy for industry-specific business challenges through a digital, self-serve medium has a strong influence on buying behavior.
The proof is in the data: 82 percent of executives report that thought leadership increases their trust in an organization, and a whopping 45 percent said thought leadership directly influenced a B2B purchase. 
This data backs up the notion that salespeople struggle to communicate the business value of a proposal, because it often relies on a myopic view of what your business does and how they will do it, rather than through the lens of the customer's desired outcomes and the efforts needed to achieve them.
No question—Go-to-Customer is an entirely different approach, one that requires a lot of internal change.
Be the Hero, Cure Productitis
When 80 percent of annual B2B spend is driven by .5 percent of B2B entities including public, private, and governments, evolving your approach to sales enablement isn't optional. 
Humans hate change, right? That's why we do the same things expecting different results. Often, we don't know how to even start. Instead, we throw people, processes, tools, technology, and content at our sales teams, and hope for a Hail Mary pass.
We call this Productitis, and it's a symptom of a larger dysfunction. Maintaining these unhealthy habits in the Go-to-Customer era will eventually lead to a commercial-health emergency for you and every employee in your company.
Those who take up the hard task of leading through the post-COVID business environment, equipping their teams to succeed through an orchestrated focus on delivering outcomes, rather than capabilities, will be the hero of this story.
To learn more about Productitis and how it affects your commercial health, download The Go-to-Customer Transformation: Putting the Focus on Outcomes & Growth
---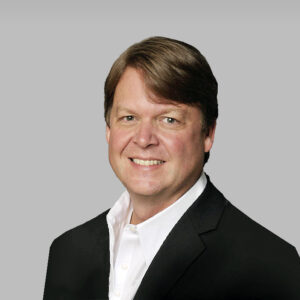 Dave has 30 years of experience in B2B as President, GM, CMO, and CSO. He is recognized as an AI, marketing, and sales enablement expert. He is also a growth leader with a strong history of innovation. Dave is the Founder and CEO of Polaris I/O.
All author posts