When it comes to supporting and engaging sales leaders, our research shows that sales enablement leaders range from passive to active—and everywhere in between. In turn, sales leaders often struggle to ask for help, even when they need and want assistance.
This perfect storm can crush the potential for deep and productive relationships between sales and sales enablement. However, with empathy and effort, the clouds can and will clear up.
6 Ways Sales Enablement Teams Can Engage Sales Leaders
To earn respect and loyalty, sales enablement teams can and should get into the trenches with their sales team. Here are six ways to engage:
Have a plan: Don't show up and ask sales leaders what they want.
Clarify your role: How are you different from the product group? How are you different from sales training? How are you different from marketing? What's your remit?
Practice what you preach: Follow your own advice and do your homework on sales leaders and the team to formulate a point of view. Build an account plan for opportunities to engage with sales leaders and managers. Get on message, and get clear on your value. Don't waste their time.
Manage the sales leaders' expectations. Tell them what you need, and what they should focus on to help you be successful in helping the team.
Focus on the specifics: Stop over-generalizing to all sales teams and people. Speak in specifics, demonstrate acumen and understand my perspective on the sales team.
Point them in the right direction: Be direct and tell sales leaders what they need to focus on. Use data and help drive to priorities based on that data.
Get to know their world, and they'll fight to keep you on their team.
Commercial Heath Is a Team Sport
Sales enablement teams can co-own sales productivity in partnership with sales leadership by helping them sort through what to focus on, and what to ask of their sales teams.
Think in terms of moving the bell-shaped curve of productivity, and help build out a management team that can't lose—because maintaining commercial health is a team sport.
To learn more about how sales enablement is evolving in a post-COVID world, download our full proprietary research report, The State of Sales Enablement 2020: Insights for the Post-COVID Era.
---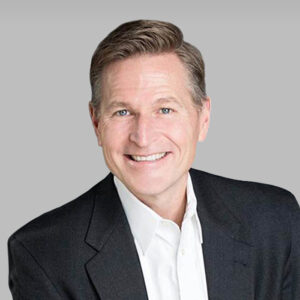 Scott is a globally recognized thought leader in commercial growth enablement, published author, host of Inside: Sales Enablement podcast, and founder of Growth Enablement and the Sales Enablement Society. Scott is the Commercial Innovation Officer at Polaris I/O.
All author posts