There isn't a lot of clarity to go around in 2020. Tossed into a global economic and health crisis, spurred by the sweep of COVID-19 across the world, businesses whittled their priorities down to the absolute basics:
The health, safety, and mental well-being of their employees
The liquidity of the business and financial resiliency
Examining opportunities that arise from stress to the system
This tight focus shines a light on sales enablement, and what it does and does not do to support the commercial health of organizations. Getting clear on the role of sales enablement is critical in a marketplace that's more competitive than ever before.
What is Sales Enablement?
Sales enablement is the process of giving a business's sales team the resources it needs to succeed. These resources include training, coaching, provision of integrated content, and so on.
COVID-19 Puts the Digital Transformation on Fast-Forward
The pandemic forced every business into a rapid digital transformation. Traditional go-to-market (GTM) strategies focused on selling products aren't committed to or capable of customer-centric commercial systems. GTM needs to be replaced with a Go-to-Customer strategy.
Go-to-Customer focuses on solving the problems facing the executive suite. That means sales enablement professionals have more pressure on their shoulders than ever before. They need to increase efficiency, improve ROI, and redefine the activities needed to achieve strong commercial health.
This is no small task. That's why we conducted extensive research, using a blend of Phenomenological and Ethnographic qualitative methods, to unearth insights and opportunities for the sales-enablement profession not only to survive, but thrive.
Our original report, The State of Sales Enablement 2020: Insights for the Post-COVID Era, revealed the following actions and skills that sales enablement professionals need to succeed.
7 Essential Actions Sales Enablement Leaders Need to Take Today
Our research revealed seven key actions that sales enablement leaders should take right away to widen the positive impact of sales enablement:
Take on a consulting role inside their companies.
Tie the impact of sales enablement to business results with better, not more, metrics.
Execute monthly and weekly, but plan quarterly to achieve measurable outcomes.
Clearly define their stakeholders and the channels for delivering sales enablement to the right people at the right time.
Become part of the broader transformation conversation, and, in some cases, drive it.
Up-level the leadership skills of the people and teams who are in the best position to drive business success.
Gather a diverse set of perspectives to address the complexity challenges sales teams face.
7 Essential Sales Enablement Skills Needed to Succeed
Behind the seven actions you need to take today are seven essential skills all sales enablement leaders and practitioners need to lean into or acquire:
Analytical skills:The ability to analyze and synthesize a lot of different data points.
Operating with a bi-focal lens: The ability to operate in the tactical short term, as well as the strategic long term, to the benefit of their sales organization and company.
Systems-thinking skills: The ability to see the inter-related parts and components.
Orchestration skills: The ability to contribute, coordinate, and follow a collaborative process to bring about alignment through shared vision, integrated work, and results.
Relationship-building skills: Working up, down, and across the organization to identify, nurture, and build the right value-added relationships to align the selling system.
Sales acumen: The understanding that there is no "one-size-fits-all" approach to enabling a portfolio of sales teams, and each regional leader and team needs to know and believe they are getting their own "win."
Business-strategy alignment: Understanding the revenue engine of the organization, including how it makes money and translates resources into value, so sales teams can communicate that value.
Sales Enablement Plays a Crucial Role in the Digital Experience
The overarching theme that emerges from these seven actions and skills is orchestration. Sales enablement leaders are in a unique position to coordinate the people, processes, and tools that come together to arm the salesforce with the right tools for a customer experience appropriate for the digital age.
However, this can only be done by diving in, breaking down silos, and showing — not telling — how sales enablement can improve the bottom line.
To learn more about how sales enablement is evolving in a post-COVID world, download our full proprietary research report, The State of Sales Enablement 2020: Insights for the Post-COVID Era.
If you're interested in becoming an Orchestrator, visit OrchestrateSales.com and subscribe to the Inside: Sales Enablement podcast.
---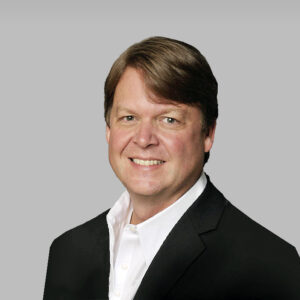 Dave has 30 years of experience in B2B as President, GM, CMO, and CSO. He is recognized as an AI, marketing, and sales enablement expert. He is also a growth leader with a strong history of innovation. Dave is the Founder and CEO of Polaris I/O.
All author posts